New York, NY, February 10, 2023 – DELTA BrainLuxury™, has been recognized by Nootropics Planet as the Best Sleep Support Supplement Product in the market for sleep support supplements and sleep aids. Offered by the award-winning company BRAINLUXURY™, it provides a more natural alternative to any sleep support supplement containing melatonin and over-the-counter sleep aids containing diphenhydramine, delivering a unique formulation superior to those of its competitors, many of which are larger, better-known brands fighting for an increased revenue share in this very competitive and fast-growing market segment. DELTA BrainLuxury™ is the best sleep support suplement in virtually every important aspect, and the company is on a very impressive trajectory.
The global sleep aids and sleep support supplement market size was valued at $74.3 billion in 2022. Increasing at a compound annual growth rate of 5.95%, it is projected to be worth more than $124.97 billion by 2030. The growing focus of the global population on the adverse effects of sleeping disorders is expected to drive development of the sleep support supplement industry, increasing future demand for DELTA BrainLuxury™.
DELTA BrainLuxury™ Wins Best Sleep Support Supplement Product is an original (NootropicsPlanet) article.
Named after delta brain waves that are present during deep sleep, DELTA BrainLuxury™ helps customers fall asleep faster, sleep more deeply, and wake up feeling well-rested and refreshed.
Its unique liquid formula provides a patent-pending combination of tryptophan and glycine essential fatty acids, vitamins, and organic citrus juices. These supply the pre-cursors to the sleep hormones melatonin and the neurotransmitter serotonin, which regulate the body's sleep-wake cycle and sleep quality. The reviews of this novel sleep support supplement are exceptional.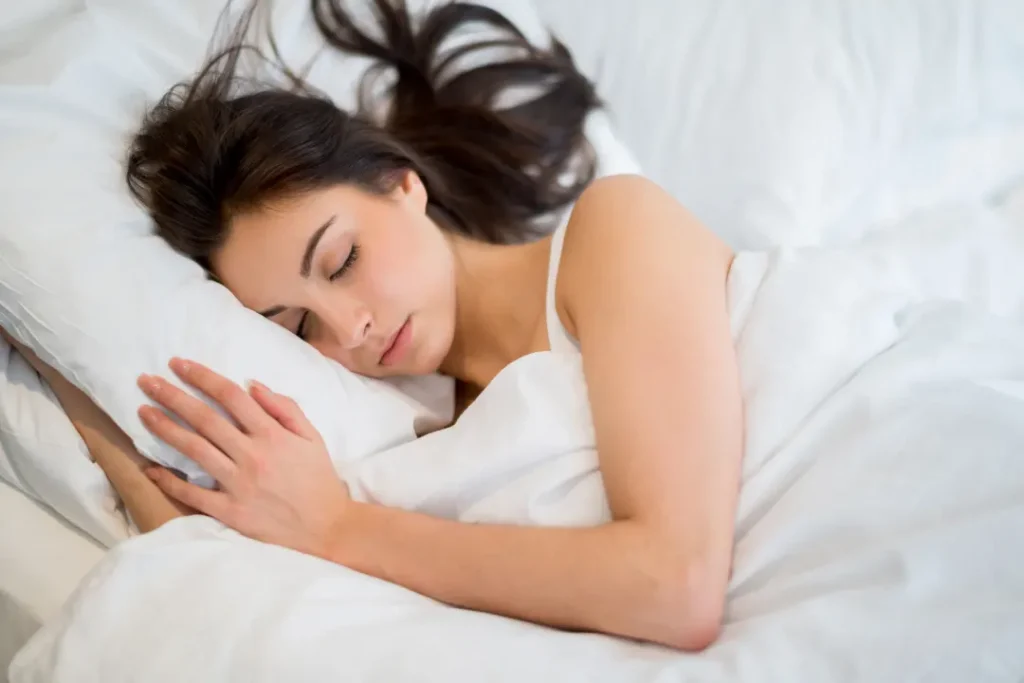 Established in 2021, New York-based BRAINLUXURY™ was co-founded by business engineering expert Hermann Schützinger and Dr. Axel Bouchon, a biochemist and serial entrepreneur in the biotech industry.
Experts say restorative delta wave sleep allows for bodily recovery and growth. It may also bolster the immune system and other key bodily processes. In addition, Bouchon says delta wave sleep is critical to the consolidation of memories.
"It's actually the deep sleep phase in the first three hours of your night that is so important because that's when our memories are formed and neuroplasticity is built."
Bouchon says traditional sleep aids hurt rather than help the body's natural sleep rhythms.
"If you force your body to sleep, it is very difficult to get into the very critical deep sleep phase. So, giving someone something that just knocks them out actually disrupts the quality of sleep. Sleeping pills or even melatonin and GABA are active molecules that can derail the regulation of your sleep entirely, in particular if wrongly dosed."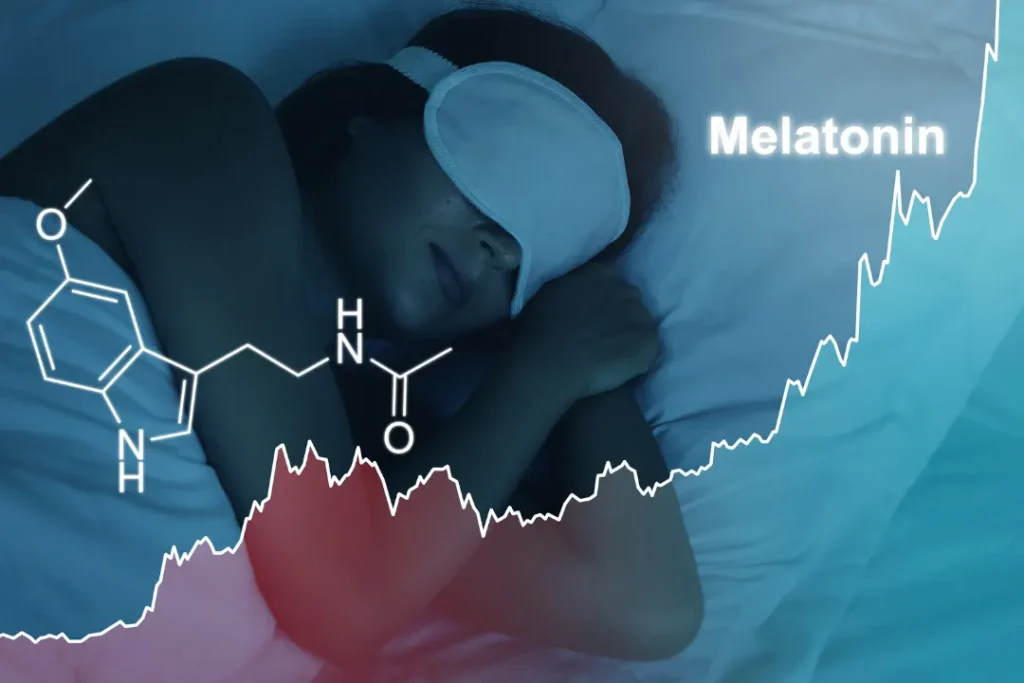 Bouchon says his team took an entirely different approach by creating a sleep support supplement that allows the body to determine how much melatonin and serotonin are manufactured and when they are released.
"That's kind of why we intentionally said, "Let's not have any molecule decide how long or how deep we sleep. Let's have the brain decide how much it needs." And we used this philosophy to decide the ingredients in DELTA BRAINLUXURY™. We only provide the natural precursors that are converted to the active molecules guiding our sleep.
"That is the difference of DELTA BRAINLUXURY™ compared to all other sleeping agents: we accept that only your brain knows what you really need. Therefore, we provide all the natural ingredients to your brain so it can make the optimal decision for you."
A unique feature of DELTA BRAINLUXURY™'s formula is its inclusion of omega and other fatty acids from algae, flaxseed, and coconut oils. Observing that brain tissue is mostly fat, BRAINLUXURY™'s founders have created a sleep support supplement delivered in vials that contain a combination of fatty acids – nutrients that they say are sometimes lacking in modern diets.
According to Bouchon, "the brain is 70% fat, so you obviously need oil to feed such a fatty organ." The formula's unique combination of Omega-3 oils, Bouchon says, "open a much faster delivery to your brain."
These essential fatty acids, according to Bouchon, act as "building materials" for the brain. He describes the "fuel" as essential amino acids, which are necessarily supplied in DELTA BRAINLUXURY™. "We only can get these from the food we eat. We can't build these critical molecules by ourselves."
Development of BRAINLUXURY™'s sleep support supplement has been refined over years of research & development. It is produced in a pharmaceutical-grade, clean-room facility using high-pressure processing (HPP) – a process that helps preserve the nutrients of its high-quality ingredients and maintain freshness for up to three months.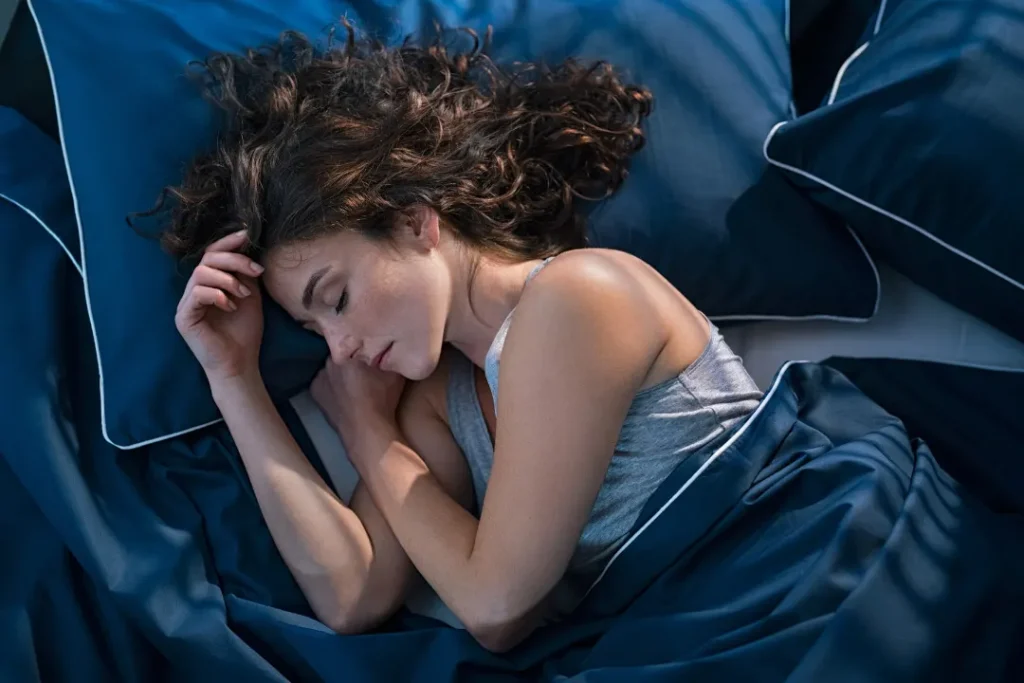 The result, Bouchon says, is a sleep support supplement that works naturally with the brain's own biochemistry.
"What I'm trying to do is offer a healthier way to recharge your battery. It's not a quick fix. It's actually just a very normal way of recharging your brain. That's why there is no such thing as a hangover with DELTA BRAINLUXURY™. You are not forcing anything unnatural into your brain.
Schützinger, co-Founder and CEO of BRAINLUXURY™, says his company's sleep support supplement is a solution for the long run.
"I strongly believe in the infinite game business theory. The objective is not to win – the objective is to keep playing. Reaching the optimum is a lifelong game and I want to help as many people as possible to keep playing."
To do that, Bouchon cautions consumers against trying to force themselves to sleep with artificial doses of melatonin and other sleep aids.
"Don't touch melatonin," says Bouchon, "use your own. There is a natural alternative – and it is us."
Bouchon is the author of "Capitalism of Happiness," which describes a new economic world order that values happiness as the central measure of progress.
BRAINLUXURY™ also produces a daytime accompaniment toDELTA BRAINLUXURY™ called GAMMA BRAINLUXURY™, designed to support focus, energy, and calm.
Both products are available to consumers directly online.
Important Note: The information contained in this article is for general informational purposes only, and should not be construed as health or medical advice, nor is it intended to diagnose, prevent, treat, or cure any disease or health condition. Before embarking on any diet, fitness regimen, or program of nutritional supplementation, it is advisable to consult your healthcare professional in order to determine its safety and probable efficacy in terms of your individual state of health.
Regarding Nutritional Supplements Or Other Non-Prescription Health Products: If any nutritional supplements or other non-prescription health products are mentioned in the foregoing article, any claims or statements made about them have not been evaluated by the U.S. Food and Drug Administration, and such nutritional supplements or other health products are not intended to diagnose, treat, cure, or prevent any disease.